Hotel Relais Bosquet.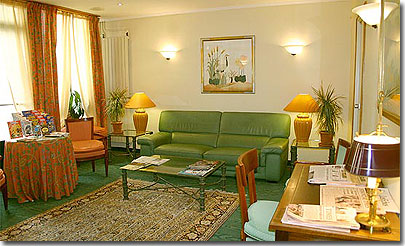 A charming hotel for business or leisure offers you comfort and calm.
The 40 air-conditioned rooms provide you with peace and quiet galore.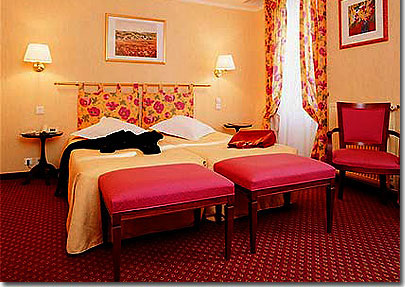 The friendly team running the place is always happy to help you, to organize your stay, fax services, shows, restaurants and…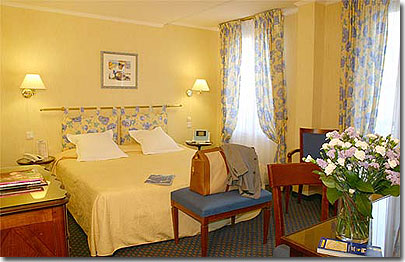 … book your taxis, airport shuttles.
To make your stay efficient and unforgettable.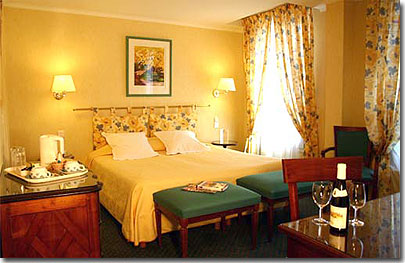 The choice of colours, drapes and patterns is harmonious.
The space has been organised in a clever way, well carved and designed with grace.
A cosy space is proposed to get in communication with the rest of the world with ADSL free of charge.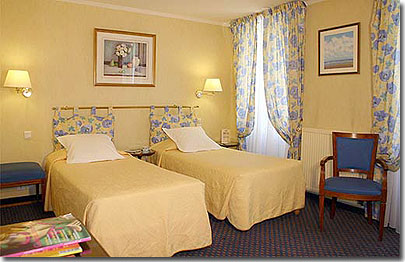 Breakfast from 7 to 12 am

Continental Breakfast :
Orange Juice
Baker's basket, Bred, Butter, Jam, Cake
Coffee ( mild, strong, decaffeinated )
Tea ( English blend, Ceylan, Earl Grey, Darjeeling )
Milk, lemon
Herb Teas (verveine, lime blossom, mint)
Old fashion Chocolate

Or Just a Cup:
Orange juice, Hot Drink, Cake, Croissant.

Expresso, Yogourt, Boiled Egg , Corn Flakes, Muesli, Minéral Water, Ham and Cheeses.

NO SMOKING OR SMOKING BREAKFAST ROOMS AVAILABLE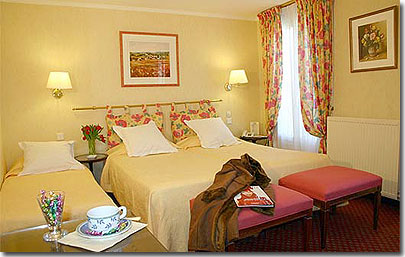 Peacefulness: enjoy the daily market in the adjacent rue Cler to taste
the genuine French food.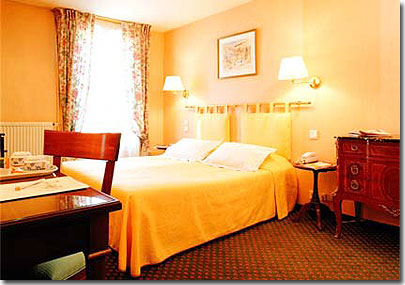 Tastefully decorated, with attention to details: electric darkness blind,
bathroom with private toilets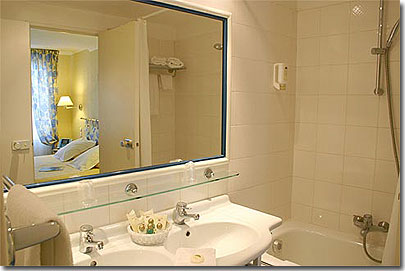 Satellite TV in all rooms

JSTV: Japan, / CNN, SKY – NEWS: USA, / RAI - UNO – DUE: Italy /
CCTV: China / TVE: Spain, / BBC and EUROSPORT: England /
RTL: Germany, / TF1, France 2 and 3, LA 5, M6, TV5: French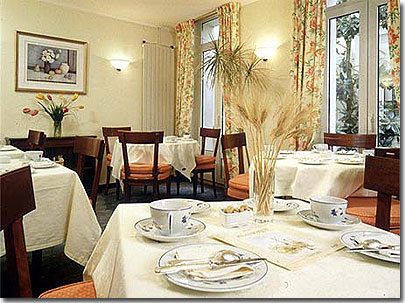 A warm friendly atmosphere is guaranteed with coffee maker and mini bar drinks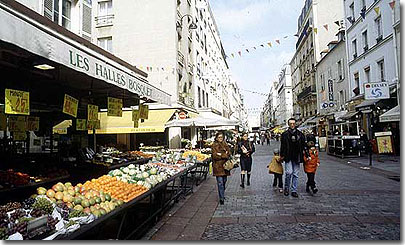 Air conditioned Standard room